Indian Sesame Prawns Recipe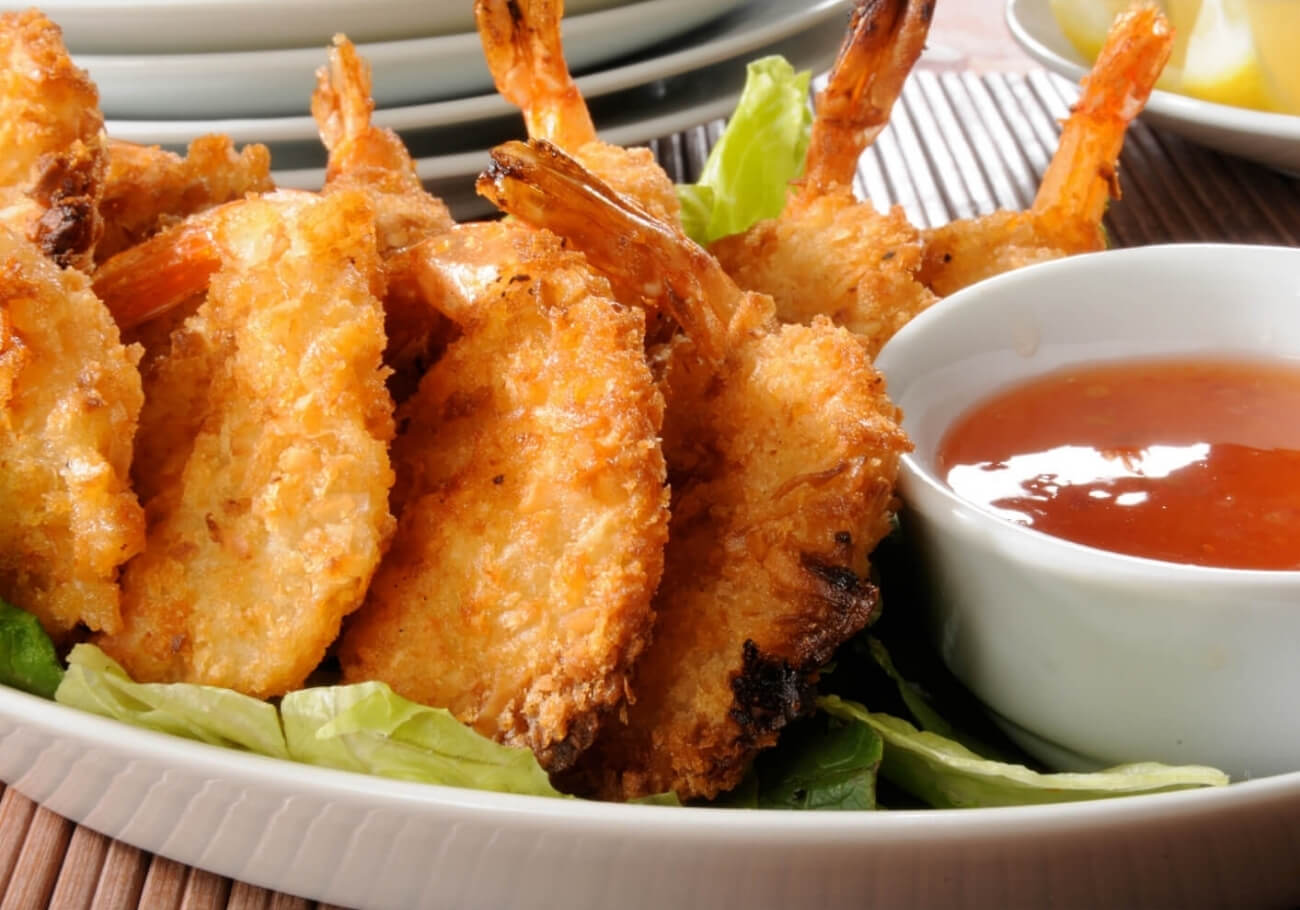 30 minutes
super easy
serves 1
This dish "Indian Sesame Prawn" which is made using "Sesame" which is a spice, which grows in pods. So let's learn how to make it.
Portion Size – One
Plateware – Small Rectangular Platter
As told, the dish "Indian Sesame Prawn Recipe" is easy to make in less time.  It hardly took us 20 minutes after marinating and cooking it. One can serve it as a snack or with a soup. About the spice "Sesame". It is an ancient spice, one of the first recorded plants used for its seeds. Sesame has been used for thousands of years and is still an oil seed of worldwide significance.  Sesame seeds are high in energy but it contains many health related nutrients, minerals, vitamins and so on.
Adjust Servings
175

Gms

Prawn 16/20 (tail on)

buy fresh

10

Gms

Lemon Juice

5

Gms

Red Chilly Powder

3

Gms

Turmeric Powder

5

Gms

Salt

50

Gms

Flour Whole Wheat

8

Gms

Sesame Seeds (white)

100

ML

Oil Vegetable
For Dressing
60

Gms

Tamarind Chutney

2

Gms

Friend Mint
1.
Stage 1 - Marination
Wash the prawns properly. Marinate with turmeric powder, red chilly powder and salt.
Add lemon juice for sourness. Make a crumbing mixture with wheat flour and sesame (dry).
2.
Stage 2 - Frying
Coat the prawns with the dry powder. Heat oil, deep fry the prawn till crisp and light golden brown
Indian Sesame Prawn is ready now. Serve hot 5 (in a portion).
*Nutrition info is a rough estimate based on the ingredients. Note that values may vary from case to case.
*As with all recipes, there is a number of ways you can get things done. If you believe that some of the instructions can be improved, or have a good alternative solution, feel free to leave a comment.